In order to support the varied aspects of the recycling industry and in particular our newest links with the metals processing agency we have with Industrias Hidráulicas and their Moros brand, we are delighted most recently to become associated with Minelli and their wide range of handling devices for a variety of materials that compliment their cousin manufacturer, Officine Minelli, as well as Radcomm detection. Together we can provide a range of machines with practically any style of grab device you can think of, to move anything from bulk form or full, solid or semi-solid, as long as it can be gathered and raised.
You can read more about their range of equipment in our brochure,
(Our e-brochure is more satisfying reading experience, suitable to a tablet,sized screen (or larger), or download the pdf for an offline viewing summary)
Minelli sound bite:
We have been engaged in production of Polyps (Orange-Peel Grabs), Grapples, Clam-shell Buckets, Hydraulic Shears and other hydraulic and electro-hydraulic equipment for over 30 years. Our accessories can be used for handling of waste, scrap, ferrous materials as well as logs, and fine materials. Not only that, they are almost infinitely customisable, with a range of sizes, teeth, hydraulic motors, rotating mechanical and hydraulic attachments.
Our desire to innovate, combined with our experience has lead us to design and manufacture such a varied technically advanced range of equipment, of the highest quality. When considered with our ability to tailor to the customer needs we have the solution to your handling needs.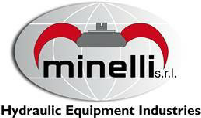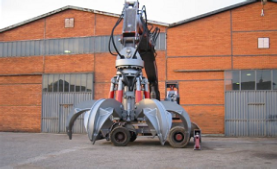 The MPV FH being proudly shown off